With Trump's inauguration, we are witnessing what Ken Wilber has called "an evolutionary correction." In the months ahead, we will be exploring what this correction means in its hopeful as well as its frightening aspects. We will primarily be looking at what we can feel positive about and be FOR as we go forward.
2016 was rough. But check out the shockingly hopeful truth about the world in 2017. #AvaazHope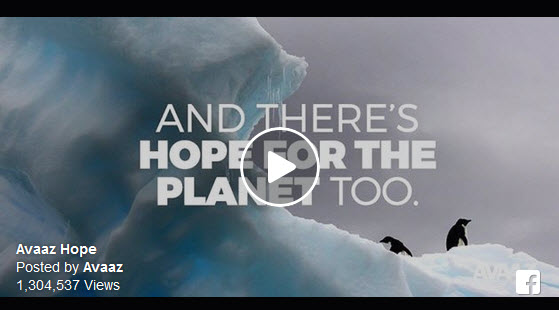 We invite you to Like us on Facebook so you can check for new postings between ezines.
We want keep all our spirits up in these uncertain times.
One way to feel empowered about what's happening is to remember that the very long (13.8 billion year!) arc of evolution is bending toward ever greater Truth, Beauty and Goodness. So, any time you:
Speak your Truth with love and strength
Appreciate or create Beauty or
Share Goodness in any way – even just a smile or a kind thought
You are moving Evolution forward!
Keep on Evolving!
Leave a Reply